1 minute reading time
(125 words)
Valentine's Day Showcase – Hospitality Department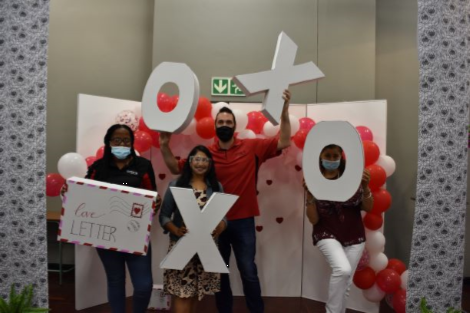 On Friday, 12 February 2021, the Hospitality Department hosted a Valentine's Day showcase. The Hospitality lecturers, along with Report 191 N6 students, planned, prepared and presented a variety of Valentine's Day treats.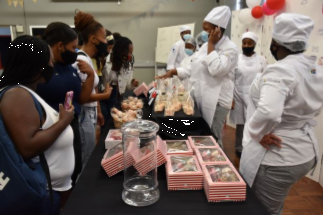 The N6 students gained valuable experience in planning and executing an event, with the guidance and expertise provided by the Hospitality lecturers. Breakfast was prepared in the morning, which was enjoyed by the City Campus staff and students. A variety of baked goods were showcased, including a gift box filled with homemade edible treats. Our lucky draw (a sponsored chocolate smash heart) winner was Mr Graham Jewell of the Business Studies Department.
Thank you to the Hospitality Team and to all who supported us in making the Valentine's Day event a huge success!