ATHLONE CAMPUS - Capacity & Background
Athlone campus is situated close to where 'the two ladies of Athlone' (the iconic Athlone cooling towers) was situated before it was demolished in 2010. The campus was formerly known as Athlone Technical College, which was established as a technical college to service the Cape Flats, before the 2002 merger with three other technical colleges to establish the College of Cape Town.
The campus has four fully equipped Automotive and Skills workshops and is accredited in Automotive Motor Mechanics Training, as well as Trade Testing. Athlone campus was also awarded the Centre of Specialization (CoS) for Automotive Motor Mechanics in 2018 and is currently one of two Colleges in the country, piloting the programme. In addition, our partnerships include most leading automotive repair garages in the Cape Metro, including the RMI™ , Miwa™ and Haynes Pro™ vehicle data.
The campus manager, Mr Alfred Ramashlape, is competently assisted in meeting the executive requirements of the various campus management areas by a team of senior educators and administrators.
NAME
MANAGEMENT AREA
CONTACT DETAILS
Ms. Charney Harley
Senior Lecturer Engineering (NCV)

(T): 021 637 9183 (ext. 418)
(D): 087 121 3718
(E): charley@cct.edu.za

Ms. Amanda Benito
Campus Coordinator (Exams & Admin Inquiries)
(T): 021 637 9183 (ext. 421)
(D): 087 121 3721
(E): abenito@cct.edu.za
AVAILABLE PROGRAMS & QUALIFICATIONS
Athlone is predominantly a Mechanical Engineering campus and all the available course options have a specific focus on Motor Mechanics. Other engineering disciplines - Electrical, Building & Civil, etc. - are available at one of our Pinelands, Thornton and Gugulethu campusses.
CONTACT US (Email Correspondence)
We welcome any comments and will freely answer any questions you may have regarding our programmes or any other related content. You may call us on any of our listed numbers or else complete the details in the contact form below, with a clear description of the nature of your inquiry. Data for fields marked with a (*) are required and you will not be able to submit the form unless you supply the information requested.
Exams & Administrative Enquiries
Campus Coordinator
Ms. Amanda Benito

(E) : abenito@cct.edu.za
(T) : (021) 021 637 9183 (ext. 421)
(D) : (087) 121 3721
Street Address
Corner Protea & Eland Streets
Athlone, Cape Town
7760
Campus Hours
:
Mon - Fri : 08h00 to 16h00 (
Closed Sat-Sun & Public Holidays
)
Student Admission Documents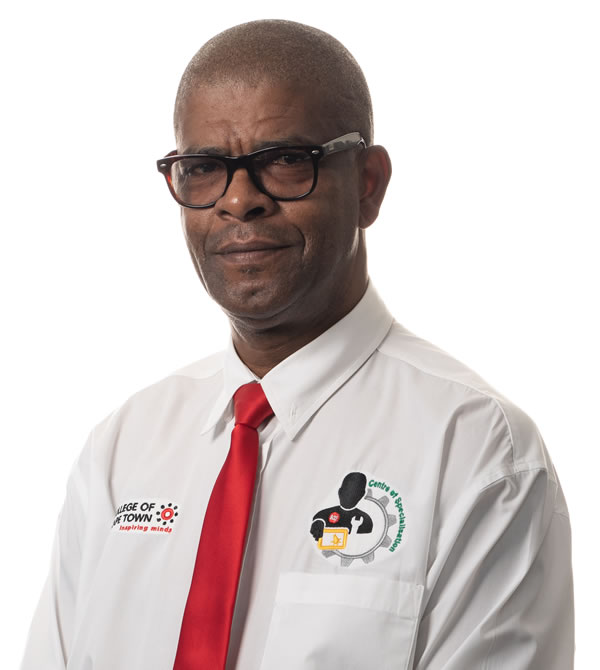 CAMPUS MANAGER
Mr Alfred Mojalefa Ramahlape
TEL: 021 637 9183 (ext. 415)
EMAIL: aramahlape@cct.edu.za
PHYSICAL ADDRESS
Cnr Protea & Eland Streets, Athlone, Cape Town
7760
TEL-(021) 637 9183