Background & Professional Experience

Dr Manager Mhangarai Muswaba (FCIS), the Principal and CEO of the College of Cape Town for TVET, is a seasoned senior executive with expertise and proven experience in Corporate Secretaryship, Corporate Governance, Finance, Administration, Human Resources Transformation, Management of Educational and Public institutions and non-governmental organisations. A multi-skilled cadre with extensive experience in Higher Education institutional management, strategic planning, implementation, monitoring and evaluation, human resource management and development. Dr Muswaba has qualifications, vast experience and a track record in the preparation, implementation and management of strategic, operational and financial plans and projects.
A fellow of the Institute of Secretaries and Administrators, Dr Muswaba is an efficient and competent senior administrator with an ability to ensure that companies and government departments comply and operate in accordance with statutory and legal provisions. He has over ten years of experience of institutional administration both in private and government. Well-presented and highly personable, with knowledge of the development of corporate regulatory and public sector regulations. Excellent organisational skills, highly efficient and methodical with a good eye for detail.
Dr Muswaba worked in government education departments for several years holding middle to senior management positions. He joined the Department of Higher Education and Training of South Africa as Head of Administration at Ekurhuleni East TVET during the time that Colleges were still under provincial administration where he served for over five years. As a loyal cadre of the public sector, Dr Muswaba moved to the national Department of Higher Education and Training head where he was appointed as Deputy Director: University Planning and Support where he served for a brief stint after which he was re-deployed to Ekurhuleni East TVET College as the Deputy Principal Corporate Services to continue turning around the Corporate Services Division of the College.
Academically, Dr Muswaba is a holder of a Doctorate in Business Administration from the Tshwane University of Technology. He also holds a Master of Business Administration from Zimbabwe Open University and a Masters in Labour Law from the University of the Western Cape. Dr Muswaba is A fellow of the Institute of Secretaries and Administrators having had acquired a Professional Post-Graduate Qualification: Company Secretarial and Governance Practice with Chartered Institute of Secretaries and Administrators International. He further holds several undergraduate and honours degrees and diplomas in the fields of Education, Human Resources, Administration and Theology.
As an academia, Dr Muswaba has supervised postgraduate studies at both master's level and presented at various national and international conferences, PhD symposiums, seminars and workshops. Dr Muswaba serves on several technical committees as an editorial board member and peer reviewer for journals among them, the African Journal of Science, Technology, Innovation and Development (AJSTID) and Journal for Creativity, Innovation and Social Entrepreneurship (JCISE). He has published in several international peer-reviewed journals and conferences and his current and future research plans revolve around organisational transformation in the TVET sector.
Student Admission Documents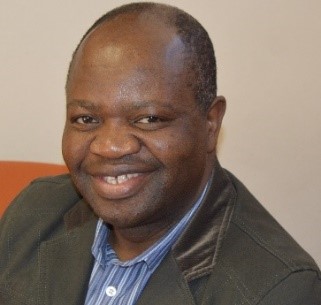 Principal CEO
TEL - (021) 404 6700
EMAIL - mmuswaba@cct.edu.za