2 minutes reading time
(430 words)
WorldSkills Champions Trust Ambassador: Mihle Mvelakubi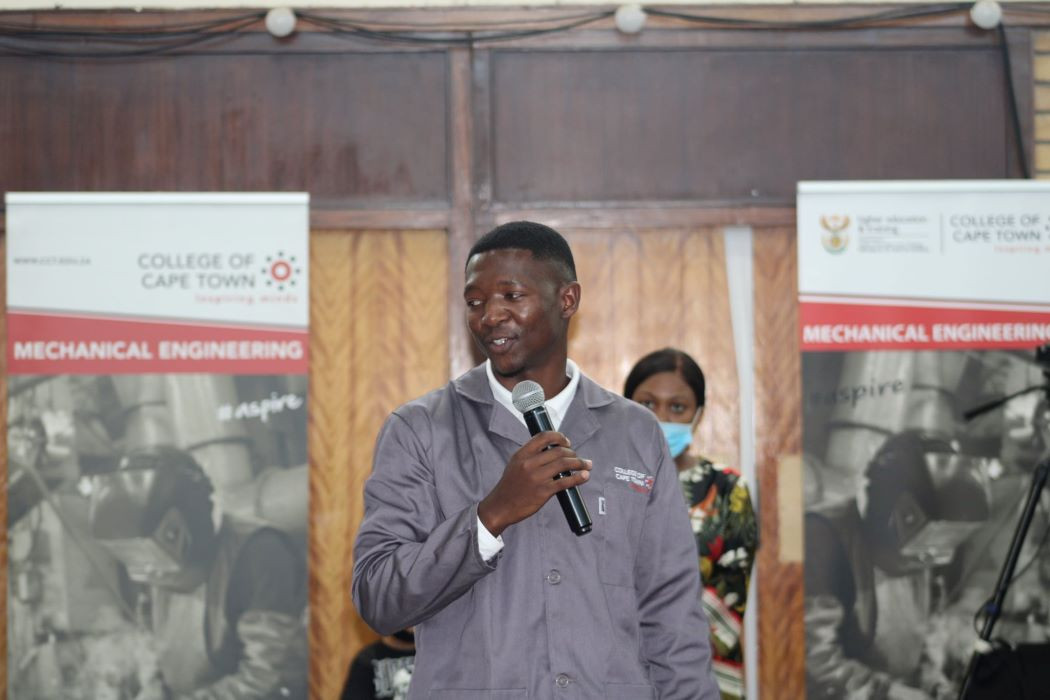 "Trust in the LORD with all your heart; and lean not on your own understanding; in all your ways submit to him, and he will make your paths straight" - Proverbs. 3: 5-6. This verse is profound and significant in the life and career path of Mihle Mvelakubi, who despite life's challenges had faith in the Lord and allowed Him to lead him in the path of Career righteousness.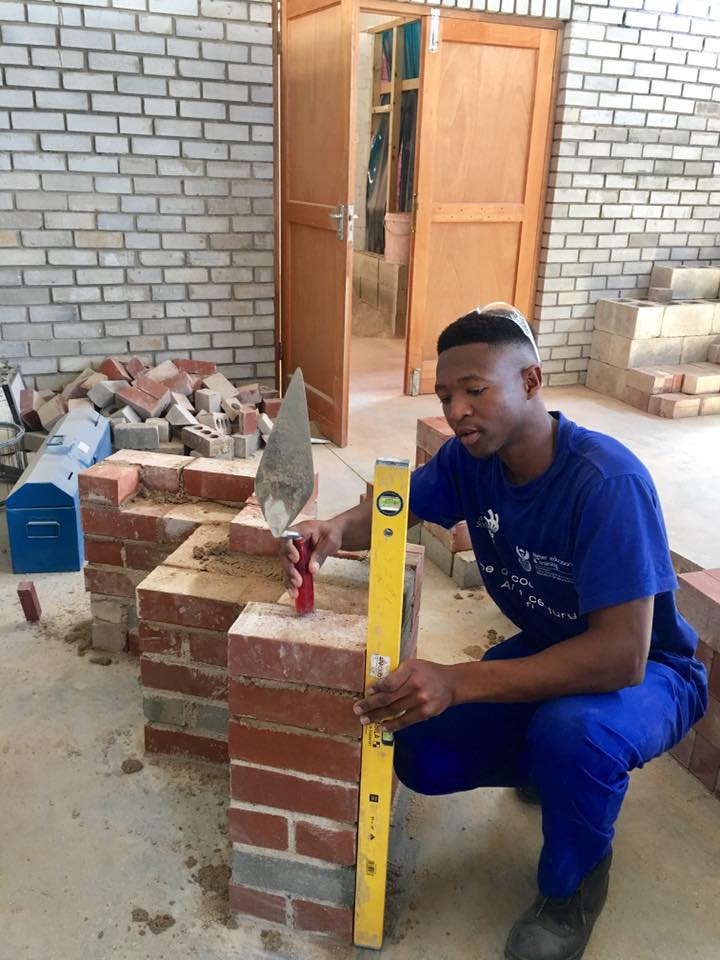 Mihle's journey started at the Agulhas School of Skills in Napier in the Western Cape, where he specialised in bricklaying and plastering, woodwork, welding and agriculture. Upon completion of his studies, he proceeded to study NC(V) level 2 – 4 and National N Diploma in Civil Engineering and Building Construction. During his studies, he met his two mentors come colleagues and friends: Mr. Ryan Marsh, Thornton Campus Manager (WorldSkills South Africa Expert) and Mr. Don Anthony, Plumbing Facilitator at the Thornton Campus. Mihle represented South Africa in Bricklaying at the 2017 WorldSkills International Competition in the United Arab Emirates in Abu Dhabi.
In addition, Mihle is currently employed by the College of Cape Town for TVET as a Facilitator for Civil Engineering and Building Construction (Bricklaying) at the Thornton Campus. He has now been appointed as the only South African WorldSkills Ambassador as part of the WorldSkills Champions Trust.
The WorldSkills established the WorldSkills Champions Trust (WSCT) Team of ambassadors for the WorldSkills advocacy movement, this is made up of former WorldSkills competitors from across the world. The team "will work together on projects, develop content for social media, and represent WorldSkills at events. They will be an authentic voice demonstrating how skills improve individuals, communities and countries."
"As ambassadors, we're tasked to complete certain tasks and some tasks require us to attend training, which this training is preparing us for WorldSkills Lyon France 2024. I believe this opportunity will help me gain more knowledge, experience, exposure, and more skills that will enhance the greater level of performance on my daily duties and as well as motivate our students to do great," said Mihle.
All volunteer members (Ambassadors) of the WSCT will be required to travel to the following countries:
Lyon, France – WSCT training
Arrival date: 7 May 2023
Departure date: 14 May 2023
Dublin, Ireland – WorldSkills General Assembly
Arrival date: 24 September 2023
Departure date: 29 September 2023
Lyon, France – WSC2024
Arrival date: 6 September 2024
Departure date: 16 September 2024
All expenses in relation to the travel will be covered by WorldSkills International and this includes airfares, accommodation, meals, incidentals, and local transport.